Solutions
Solutions for enterprise, custom courses, and specialty courses.
Solution Pages

---
Some of our courses were developed with specific industries in mind. Let's us help you decide which course is right for you.
Enterprise Training Solution
---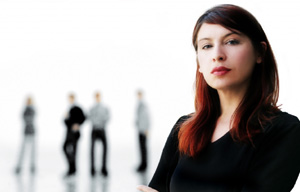 "Enterprise" is a scary word. And quite frankly, we don't like it very much. It's a nebulous, ambiguous term that has worked it's way into our everyday lexicon... and it's often used as a euphemism for spending lots of money and hiring lots of consultants. But we have a very different take on an enterprise training solution.
Here's the situation: You have a hundred or more people spread over multiple facilities (statewide, nationwide, and maybe even worldwide) and they need to be trained within a couple of weeks. Maybe it's because of a recent fine, an upcoming "visit" by an agency representative, or it's simply time for your refresher training. Training budgets and travel budgets have all been cut, but FAA has more inspectors than ever. Sound familiar?
With our solution you can roll out an enterprise solution today. Our solution is scalable from one employee to all of your employees. There are no setup fees, no activation fees, no licensing fees, no recurring fees... you only pay for the courses you take. And on top of that, we offer group discounts.
You can have your employees sign up themselves, or send us a list and we'll do it for you. You can pay by Purchase Order, or arrange to have each employee provide payment as they sign up. Once enrolled, students login and study at their own pace, anytime day or night. At the end of each module, there is an exam. Students are given feedback on missed questions, and they're able to re-take exams until they feel comfortable with the material. Upon completion, we issue a Certificate of Completion, a laminated "mini" certicate (great for the wallet), and a printed copy of the exam scores along with a summary of the topics covered by the course for the student's training record.
You can also designate "training coordinators" that are able to login and track student progress through the courses. You can view enrollments for each course, see who has started and what module they're currently working on, and see who hase completed. We also provide statistics so you get a snapshot of who's trained and who needs to be encouraged. And you get this at no extra cost.
Custom Course Creation
---
Do you have content you would like to transition to an online course? Let us show you how easy it is. And once it's converted to online, you can take advantage of our enterprise solution with your newly developed online course.